At work, I have a lunch time challenge. I do not have a microwave nor a refrigerator accessible to me. Therefore, I have been eating a lot of lunch meat sandwiches. I can't take another slice of turkey and cheddar! I have to be creative in eating healthier and working around my lunch box's capabilities.
A friend of mine gave me recipe a while back and I have tried it a couple times and each time I love it more. So I thought I would share it with all of you out there who need to get out of your lunch rut.
I have a delicious, healthy, and super quick black bean salad recipe that makes a wonderful lunch, either as the main course or as a side dish. If you are looking for a way to change up the everyday fare, this is it!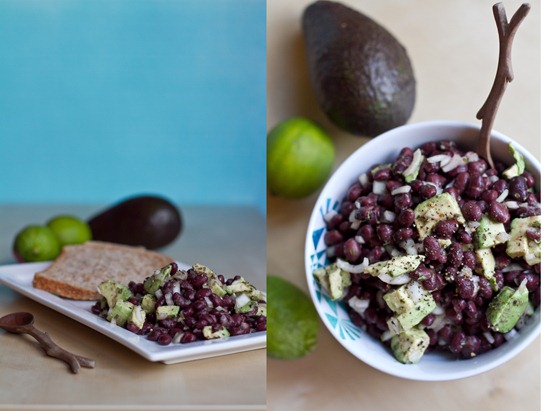 Easy Avocado-Lime Black Bean Salad
The hint of lime and spicy kick from the cumin makes for an addicting and healthy salad full of protein, healthy fats, and flavour.
Adapted from
The Kitchn
.
Ingredients:
Two 15-ounce can black beans
1 lime, juiced (2 Tbsp lime juice)
1/2 cup fresh cilantro leaves, chopped

4 Tbsp dried cilantro = 1/2 cup fresh cilantro

2 small shallots, diced (If you don't have any shallots on hand you can dice up a bit of onion and garlic)
1/2 tbsp olive oil
3/4 teaspoon ground cumin
1/4-1/2 tsp Kosher Salt, to taste
Freshly ground black pepper, to taste
1 large avocado, chopped into 1/2 inch pieces

(If you love avocado as much as I do, you can up this to 2)
Directions
: Drain the beans thoroughly and rinse. In a large bowl add the beans and toss with lime juice, cilantro leaves, diced shallot, and ground cumin. Season to taste with salt and black pepper. Peel and slice an avocado, and serve the beans at room temperature, with chopped avocado on top or mixed throughout the salad. Note that I did not have any cilantro on hand, but it still tasted delicious! Makes 3-4 servings.
Notes from original recipe: The beans will last for several days in the fridge. You can easily take this salad for lunch and bring along an avocado to chop up just before serving.
The beauty of this lunch is that it is not only healthy, packed with protein and healthy fats, but it is whipped up in a jiffy, leaving you lots of time for life's other daily tasks.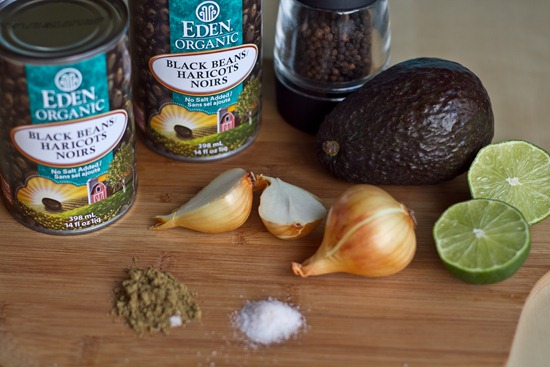 Lunch rut, be gone.
I think I threw together this lunch in 5 minutes flat. It also makes enough for a few servings so the leftovers can be enjoyed throughout the week.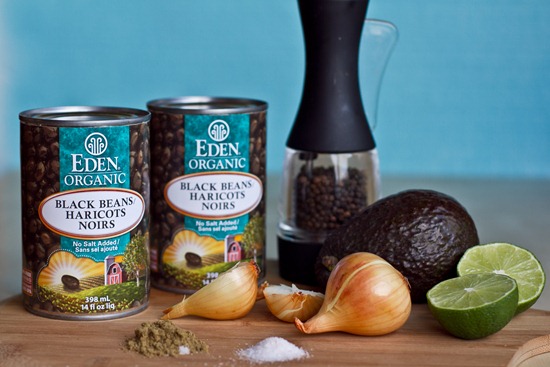 I wasn't sure how I would like the cumin + lime flavours together, but it was actually wonderful. I could not get enough of this dish! For those of you who are in weight watchers this recipe is about 6 points a serving. You can lessen the points by lessening your avocado or olive oil. Although avocados have lots of nutrients and vitamins, they also have fats in them too. I have tried it once without olive oil completely and it was still amazing. Enjoy!